About Mr Sut
Mr Michal K Sut is a Consulant Urological Surgeon with over 15 years of experience of working in the NHS.
Mr Sut trained and later worked as a consultant urologist in many renowned UK hospitals including Cambridge University Hospital, Beflast City Hospital, North West Anglia NHS Foundation Trust and Luton & Dunstable University Hospital.
Mr Sut specializes in endourological procedures (treatment of prostate enlargement and kidney Stones. He was trained in the UK by some of the most experienced surgeons in the field of endourology.
Michal is a high volume surgeon performing about a hundred of laser prostate procedures (HoLEP) per year as well as several hundreds of kidney stone laser treatment (flexible ureteroscopy / RIRS, PCNL).
Mr Sut is inviting you to have your operation performed privately in a beautiful city of Gdansk, Poland.
For about half of the price of private surgery in the UK he offers a few day trip to a renowned city break destination for a patient and a partner. The price includes full price of the surgery and post surgical care in the multidisciplinary hospital, airport transfers, hotel stay for two people with breakfasts, dinner in traditional polish restaurant and a tour of Gdansk Old Town.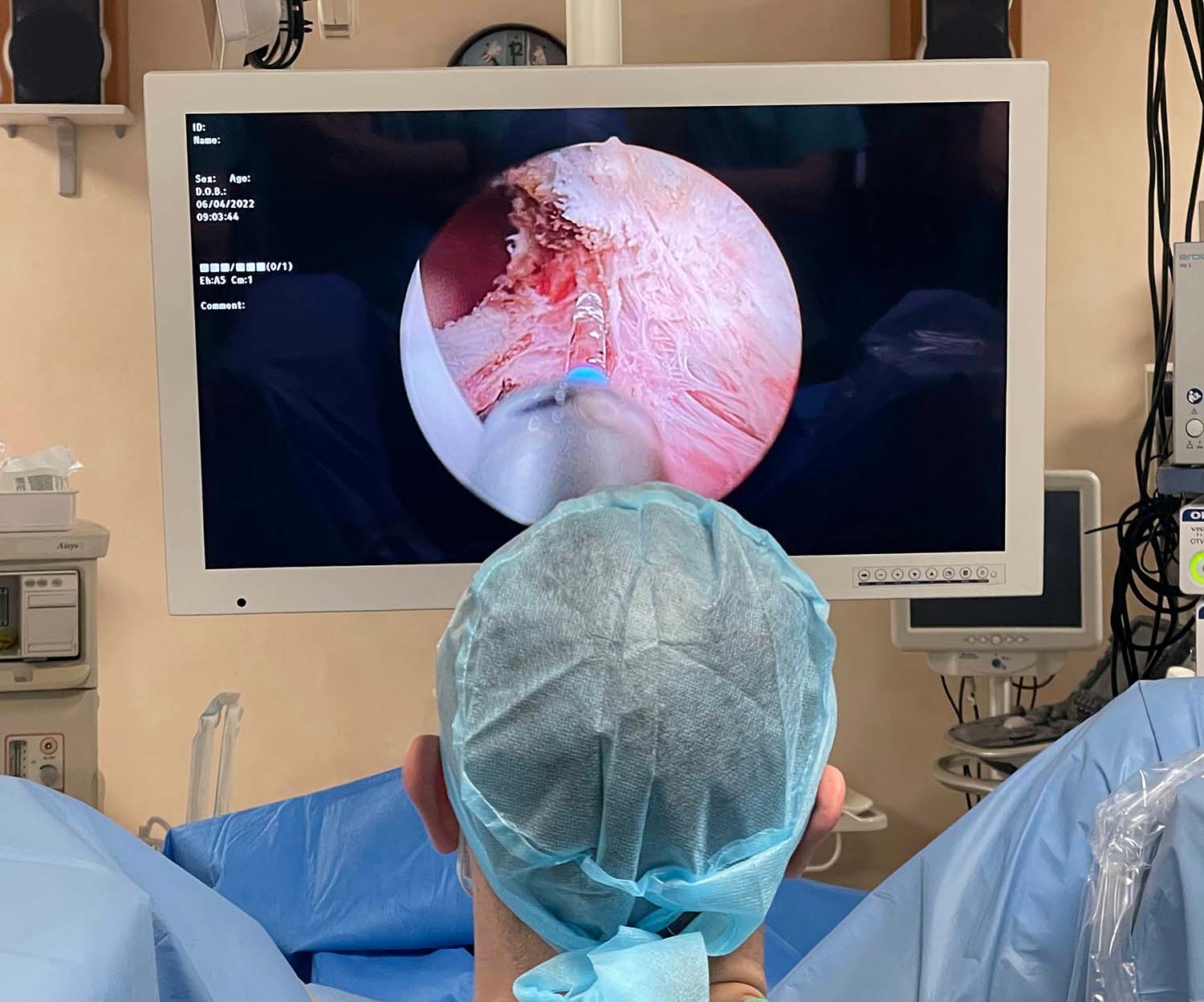 Types of surgical procedures offered by Mr Sut:
Treatments of the prostate:
HoLEP (holimum laser enucleation of prostate) (£3500 – £4500)
TULIP (transurethral laser incision of prostate) (£3000 – £4000)
Treatments of urinary Stones:
FURS / RIRS (flexible ureteroscopy – removal of small to medium kidney stones) (£3500 – £4000)
Cystolitholapaxy (removal of bladder stone) (£3500 – £4000)
PCNL (percutaneous nephrolithotipsy – removal of large kidney stone) – (£4000 – £6000).
Circumcision (removal of foreskin) – £2000
What is included:
Full price of surgery and hospital care
Airport transfers from Gdansk Lech Walesa Airport to a hotel
Hotel*** stay for two people with breakfasts
Tour of Gdansk Old Town* with a licenced tour edglish speaking tour guide (* alternative tour may be offered depending on weather conditions)
Dinner at the traditional polish restaurant
What is excluded:
Airplane tickets
Meals apart from breakfast and dinner night.
How to proceed:
Contact Mr Sut via email – ukpatient@cammed.pl
In the email please send:

a brief description of a problem and procedure you are wishing to book
if possible scans or photos of all of the medical documentation that you have
list of your medical problems
list of your regular medications
list of any allergies

Within 48 hours Mr Sut will respond to you with the provisional reply whether it is possible for him to offer you the surgery and will offer you few dates for a telephone consultation. (If there will be any significant issues or contraindications with regards to your operation Mr Sut will explain that and you will not be charged any fee).
If you accept time for telephone consultation – you will be required to pay £100 fee for a consultation by a bank transfer.
During telephone consultation Mr Sut might request some more details, tests or informations or proceed straight to offering you surgery.
After the consultation you will receive an email with some dates offered for the procedure. Mr Sut will aim to set a date of the surgery within 4 weeks.
When you accept the date, you will receive final total fee for the service.
You will be required to pay a £500 deposit** to confirm the date of surgery.
Once the deposit is cleared you will receive an email confirmation and you will be required to book your airline tickets as early as possible so the exact plan of your trip can be organised. Mr Sut will help you to choose best
You will be required to clear the full payment 24 hours before hospital admission. Although this can be done while you are already arrived to the hotel in Gdansk, we strongly encourage you to do it in advance to minimise the stress in case of any problems with the payment.
On your arrival to Gdansk Lech Walesa Airport you will be picked up by a driver awaiting for you at the exit from arrivals. The driver will take you to a hotel placed 100 meters from the hospital.
The patient will be admitted to the hospital one day before surgery and likely discharged the day after.
You will be reviewed in the hospital the day after discharge.
Your return flight home will be usually two days after the surgery.
*Depending in wheather conditions an alternative tour may be offered
** Rules of deposit refund:
£50 is a non-refundable part of the deposit required to cover for administrative proceedngs
cancellation up to 3 weeks before surgery will result in a refund of all costs minus £50
cancellation up to 2 weeks before surgery will result in a refund of all costs minus £150
cancellation up to 1 week before surgery will resuts in a refund of all costs minus £300
cancellation later than 1 week before surgery will result in a loss of full deposit (£500).